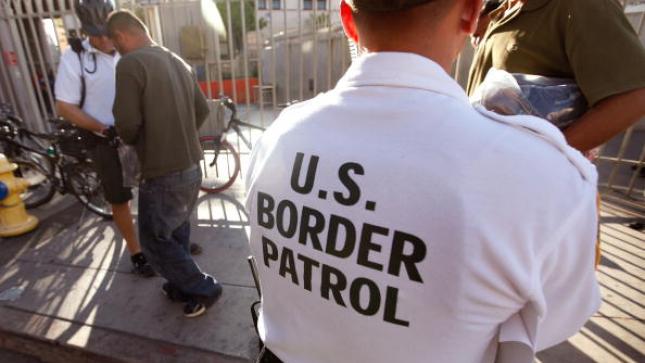 The cost of illegal immigration to taxpayers is growing at an unsustainable pace
Sept. 28, 2017
BY SPENCER RALEY, OPINION CONTRIBUTOR
The total cost of illegal immigration to federal, state and local taxpayers for the nation's 12.5 million illegal aliens has increased to $116 billion annually, according to a new study released Wednesday by the Federation for American Immigration Reform (FAIR). The study, one of the most comprehensive to date on the issue, investigates the major contributing factors driving the high cost of illegal immigration, and compares that to the revenue state and local governments collect from illegal aliens.
The findings paint a much different picture than what open-border proponents and many in the mainstream media try to portray – that illegal immigration is somehow a net positive to the United States economy.
FAIR found that while illegal immigrants pay billions of dollars in taxes every year, they ultimately cost taxpayers more than seven times what they contribute. The study found that illegal immigrants pay almost $19 billion annually in combined federal, state and local taxes. This estimate is actually considerably higher than what many studies before this have suggested. However, the amount of taxes illegal immigrants pay is dwarfed by the considerable costs that they impose on American taxpayers: nearly $135 billion annually, creating a net deficit of $116 billion.
The majority of the costs to taxpayers, $89 billion (66 percent), are borne at the local and state level. This means that American taxpayers are forced to bear the costs of the federal government's failure to secure our borders every time they pay school taxes, local tolls, sales and excise taxes. It also means that illegal migrants get a lot of benefits that they don't pay for.
Conversely, by a 5-to-1 ratio, the taxes paid by illegal immigrants wind up in federal coffers. Despite states bearing most of the costs associated with illegal immigration, the federal government receives 15.4 billion of their tax receipts, compared to $3.5 billion received by states and localities.
When states offer financial support to illegal immigrants, and protect them from the federal immigration enforcement efforts, it's the law-abiding residents who suffer the financial consequences. New York, New Jersey, Maryland, Illinois and Virginia are all far from the southern border, yet they are still popular destinations for illegal immigrants because welfare programs are easily available, even to those unlawfully in the United States. New York, New Jersey, and northern Virginia have all been leaders in the sanctuary movement. Illinois and Maryland have gone so far as to allow illegal immigrants to obtain drivers licenses, and even vote in some local elections…. MORE