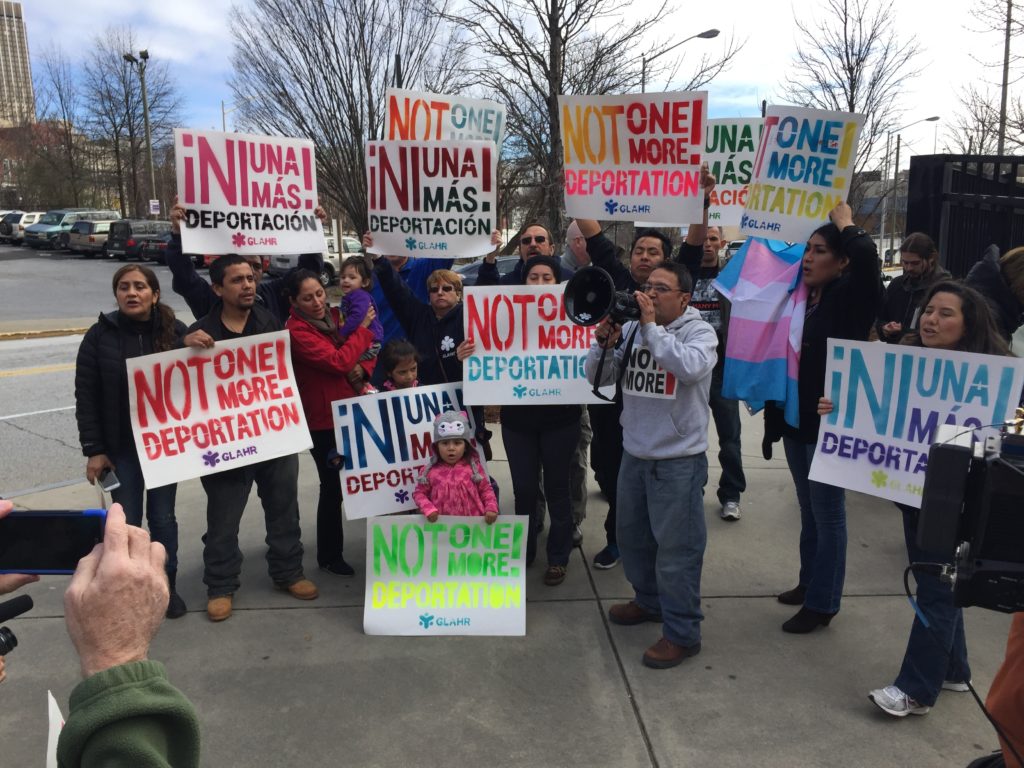 Can't we all just focus on issues the liberal AJC approves of?
It looks like Karen Handel wants me to pick which issues matter most to me and my family. And that she is wishing and hoping that nobody in our district picks border security and immigration or any related topic. She doesn't even include it in her suggestions for issues that matter. Come to think of it, her survey looks a lot like the immigration-free polls Dr. Tom Price ran in his final years in congress.
The concept that Republican politicians in Georgia were emboldened by the success of President Trump's campaign focused on immigration and American jobs and wages is proven upside-down wrong on a daily basis. Moans of  "I am worried my foreign-born constituents won't like that bill" can often be be heard in the state Capitol from Republican lawmakers. Left off are the very real concerns that the Georgia Chamber of Commerce will not approve.
Legislation that would protect and preserve English as our common language, stop the issuance of drivers licenses to illegal aliens, even a life-saving bill that would require GBI to share information it is already receiving on the release of criminal aliens to the streets of Georgia are kept at arms length by many "conservative" state legislators.
Georgia suffers more illegal aliens than Arizona. Americans are being killed on a near daily basis by criminal aliens. Now, with immigration and our borders in "the news" literally everyday for more than a year, we see that it is apparently untouchable for at least one candidate for congress from Georgia's 6th district.
Below is the contents of an email from the Karen Handle campaign.
Note: Candidate Handel wants to hear from you "as soon as possible." 
From  Karen Handel in today's email:
"Fellow Conservative,
I need your help.
Our team put together a brief district survey to determine what issues matter most to you and your family, and I'd like you to give me your input as soon as possible.
This election is so very important, and the choices we make will determine the kind of country we want our children and grandchildren to live in.
I've had the opportunity to meet with some incredible people in our community and learn what they wanted to see happen in Congress, and now I want to hear from you. What issues are most important to you this election?
It's so important that I hear from you today. I hope you will take a moment to complete this brief survey: KarenHandel.com/district-survey/
Sincerely,
Karen Handel"
District Survey
Thank you for taking the time to share your thoughts with me. It is important that we come together as a community to make our voices heard in Washington. With your help, I will fight for the causes that unite us.
Should we do more to tackle the National Debt?
Yes
No
No Opinion
Would you like to see ObamaCare replaced with a sustainable, consumer focused solution?
Yes
No
No Opinion
Should Congress take steps to reform MediCare and Social Security to ensure their sustainability for future generations?
Yes
No
No Opinion
Should the Federal Government raise taxes to pay for more spending measures?
Yes
No
No Opinion
Does America need to reform its tax code and regulatory structure to stay competitive in the 21st century?
Yes
No
No Opinion
Do you support reforming our higher education system to better prepare our students for the jobs and opportunities of the 21st century?
Yes
No
No Opinion
Should Congress take action to lower the corporate tax rate, which is currently the highest in the industrialized world?
Yes
No
No Opinion
Do you support giving the President the authority to negotiate international trade deals with oversight from Congress?
Yes
No
No Opinion
What are the most important issues for Karen to focus on?
Reforming Obamacare
Ensuring a strong national defense
Increasing economic opportunity for all
Growing our economy and creating jobs
Marriage Equality
Reducing the size of the Federal Government
Balancing the budget
Opposing out of control regulations
Education reform
Do you have any further feedback for Karen?