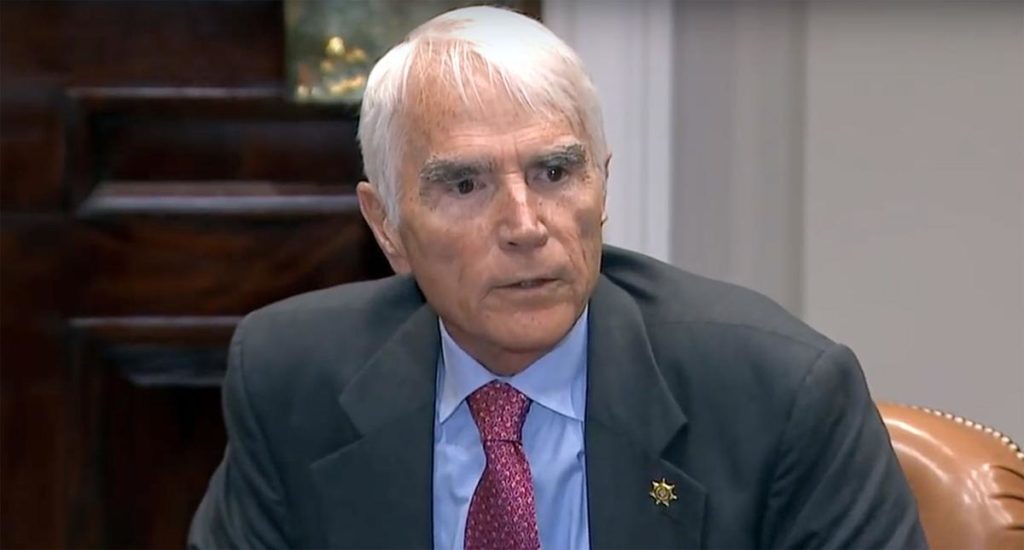 Gwinnett Sheriff, Butch Conway Special photo
Gwinnett Daily Post
May 27, 2018
Study: Gwinnett immigration enforcement soars under Trump administration
Though Gwinnett County Sheriff Butch Conway has long touted his cooperation with immigration officials, a Washington, D.C., think tank found that under the Donald Trump administration, that cooperation has soared.
In the first 3 1/2 months of Trump's presidency, Gwinnett County transferred nearly 250 percent more inmates into U.S. Immigration and Customs Enforcement custody than in the same period in 2016, a recently released report by the Migration Policy Institute showed.
The 116-page document, titled "Revving Up the Deportation Machinery: Enforcement under Trump and the Pushback," was co-written by five researchers for MPI, a nonprofit research center that looks at migration trends and refugee policies at local, national and international levels.
The report is the culmination of a yearlong study that looked into immigration enforcement under the Trump Administration versus previous administrations.
During the study, which took researchers to 15 jurisdictions in seven states, including Georgia and Gwinnett County, the analysts interviewed more than 120 officials, ranging from leadership in all seven ICE field offices studied to local law enforcement, state and local government and consular officials, immigrant-rights advocates, providers of legal and other services to immigrants and former immigration judges.
"The broad picture that emerges is of a sea of change in interior enforcement from the final years of the Obama administration, when ICE immigration activities were tightly focused on criminals, recent border crossers and those with fresh removal orders," the report said. "In a sharp reversal, Department of Homeland Security policy under the Trump administration deems every unauthorized immigrant or otherwise deportable noncitizen a candidate for arrest and removal.
"The new enforcement is perhaps best illustrated in a public warning by Acting ICE Director Thomas Homan to those in the country illegally: 'You should be uncomfortable. You should look over your shoulder.'"
During researchers' time in Georgia, they focused on four metro-Atlanta study sites — DeKalb, Fulton, Gwinnett and Hall counties — in addition to ICE's Enforcement and Removal Operations Atlanta field office… Read the rest here.