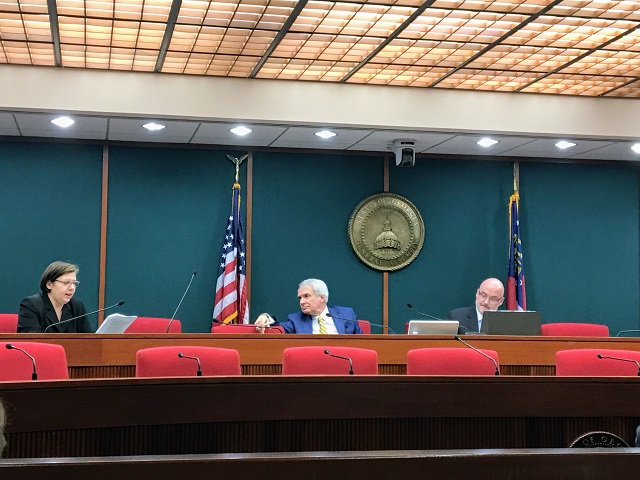 [1]
Decaturish.com
State immigration board will hear complaint against city of Decatur in January
By Mariann Martin, contributor
The state's Immigration Enforcement Review Board has decided to move forward with a complaint filed by Lt. Gov. Casey Cagle against the city of Decatur.
Cagle filed the complain [2]t on Nov. 6. Cagle has accused the city of Decatur of violating state law prohibiting "sanctuary cities" because of the city's decision to put in writing a longstanding policy regarding cooperation with Immigration and Customs Enforcement [3]. The city said it does not detain immigrants without a valid warrant from ICE and never has. Officers who violate the policy could face disciplinary action. The city says its policy is not in violation of state law.
The city's attorney, Bryan Downs, questioned the motives behind the complaint at the Immigration Enforcement Review Board's Nov. 15 meeting.
Downs asked why Cagle filed an immigration complaint against Decatur when other communities in Atlanta have very similar policies, including the city of Atlanta.
"And little city of Decatur, we kind of scratch our heads and are trying to figure that out. Is it just that he is picking on this small city and doesn't want to go after a bigger city?" Downs said after Wednesday's meeting.
Downs said he believes Cagle, the leading Republican candidate to replace Gov. Nathan Deal, is doing it for political reasons.
"He's one minute filing the complaint, and the next minute posting this on his campaign website," Downs said… READ THE REST HERE. [4]