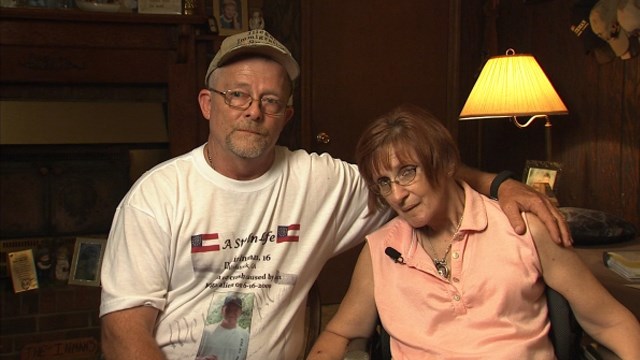 Georgia couple also invited to Inauguration
PHOTO CBS Atlanta 46
Inman's only child killed by illegal alien – 'compassionate' left mocks assistance effort
Billy and Kathy Inman of Woodstock, Georgia were invited guests at the official launch of the Trump administration's Victims of Immigration Crime Engagement Office (VOICE) in Washington DC on Wednesday, April 26, 2017.
Mr. and Mrs. Inman are the parents of Dustin Inman, a forever-sixteen American who was killed by an illegal alien in a fully preventable traffic crash on Father's Day weekend, 2000. The illegal alien who took Dustin's life and put Kathy in a wheelchair for the rest of hers escaped police custody soon after the crash and has never been re-captured.
Established in 2005, the Georgia-based Dustin Inman Society was named in memory of the Inman youth at his parent's request.
Fulfilling a campaign pledge, President Trump ordered ICE to create the VOICE office in response to the Executive Order entitled 'Enhancing Public Safety in the Interior of the United States', which directed DHS to create an office to support victims of crimes committed by criminal aliens.
"All crime is terrible, but these victims are unique—and too often ignored," said Secretary Kelly. "They are casualties of crimes that should never have taken place—because the people who victimized them often times should not have been in the country in the first place."
According to the ICE press release, key objectives of the VOICE office are:
* Use a victim-centered approach to acknowledge and support victims and their families.

* Promote awareness of available services to crime victims.

* Build collaborative partnerships with community stakeholders assisting victims.
Billy Inman has not only struggled with the loss of his son and to care for his wife since the senseless crash but also has staged a dedicated and determined, non-stop, seventeen-year campaign to locate Dustin's killer. Last year, the U.S. Department of Justice sent Mr. Inman a letter explaining that the fugitive who was in the U.S. illegally, Gonzalez Gonzalo Harrell, has been officially confirmed to be residing in Mexico but will not be returned to the U.S. for justice.
In his remarks (video 21:30) at the VOICE office opening, Homeland Security Secretary John Kelly noted the Inman family and the misery they have endured because multiple administrations have refused to enforce American immigration laws.
ICE has established a toll-free hotline staffed with operators who will triage calls to ensure victims receive the support they need. The number is 1-855-48-VOICE or 1-855-488-6423. Asked about his visit to two-day Washington and the VOICE opening, Billy Inman said "I appreciated all of 'em. I hope this will help and hold some accountable."
Tolerant 'Progressives' mock families like the Inmans'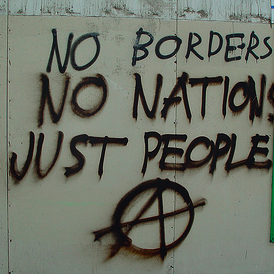 Immediately after going active, the official ICE support phone line intended to help families of victims of crime by illegals was inundated with prank calls from the anti-enforcement left that so often talks of "compassion." The intent was to disrupt what is depicted as an "anti-immigrant" campaign by ICE. The anti-borders crowd gleefully boasts of their contempt for immigration laws and for the fellow Americans who suffer with the loss of family members at the hands of victims of borders.
A legal director with an open borders organization called the new Department of Homeland Security (DHS) office which will aid the American victims of illegal immigrant crimes "despicable."
Billy Inman works part time as a driver on route delivery and is in need of financial assistance to cover endless medical bills and to provide professional home care for his wife. A GoFundMe account has been set up for that purpose.
##